Ecommerce Website Development
Ecommerce website development is no longer very expensive.  In the old days, opening a digital shop could be very expensive depending on the number of products to be displayed. But today we own technology which makes an ecommerce website pretty much accessible to almost any entrepreneur.
Are You Ready?
The main question is: "are you ready to run an online shop?". As operating an ecommerce website can be time-intensive. It requires daily updating of products, pictures, order handling, stockkeeping and much more. 
Continuous updates are part of web development that should not be overlooked. Creating the shop is easy, but handling it requires time and effort.
Ecommerce Website Development
The actual website development of an online shop is not different from a standard website, other than that every product becomes a page. Therefore, online stores often have many more pages than standard websites. Each page still will require pictures, text, Search Engine Optimization, Content Optimization, and Conversion Funnel Optimization. 
With systems like OpenCart, Woocommerce, and Magento development has become manageable.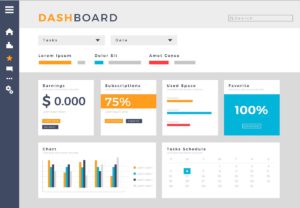 Online Shop Requirements
What is required to run an online shop? Of course, you need some products, whether a few or a couple of hundred. The amount does not matter and they can grow in numbers over time. 
Giving your potential shoppers a good range of products entices them to stay on your website longer and search for more. Further, do you need a text, price and at least one picture for each and every product? 
The more detailed the information the better it is. For people to buy your products you need two more elements. Shipping options, as most clients, might not be able to pick up from your warehouse, and a payment gateway for clients to pay for their wares.
Payment Gateway
An online shopping platform is not complete without a payment gateway. Even when the best products in the world are offered at an attractive price, the sale is only a sale, when a payment is made.
There are a variety of payment gateways depending on which country your online store operates. For Malaysia and Singapore we in general use PayPal in combination with Ipay88 or eGHL. These two payment gateways give a solid foundation for any online storefront in Asia. 
Ecommerce Website Development Maintenance
There goes an awful lot of work in maintaining an online shop, and our specialized teams of programmers and web developers can assist. We offer a range of products, to supply you with the services required. Even with training options train your in-house teams to handle the online shop more optimally.
ProperLy Online Shops
All our online shops are built to the latest standards for SEO and mobile-friendliness (responsive web design).
For up to 500 products we have Online Shopping modules which we can plugin to any type of website.
For websites with more than 500 products, we have more robust solutions.