What Is LinkedIn?
What is LinkedIn? LinkedIn is the world's largest online social business network. Most people use LinkedIn like they use other social networks. Making friends seems to be the main purpose. Adding people to your list. Showing others how your network has grown. But what is the purpose? Are you moving forward? Are you creating value for the marketplace? Find out how the LinkedIn Tactics Program works.
You are better off with a small dynamic network of 10 to 20 powerful people, than 600 people in a static network. The business will only be created when trust is created. A large network full of people you not even know by name has no purpose other than a nice number in your account. 
Business Social Network
Log in to LinkedIn every day to get the best out of it. Linkedin is a business network, for professionals, and is able to create value for you. Totally different value from Twitter, Instagram or Facebook. LinkedIn offers so many powerful tools for job seekers, HR managers, business developers and individual business people. Most of us with a LinkedIn account only know 10 percent of all the features it has the offer. LinkedIn is a free service, and by gaining some extra knowledge about this amazing free tool, you will be able to expand your business.
Whether you seek investors, ideas, trends, developers, customers, suppliers or anything else. LinkedIn connects the business world and does so in a very professional way.
Amazing Linkedin Video Course
In my interview with Franklin-Paul Blake, he mentioned a course he recently did. Blake told me; "I have been using LinkedIn for seven years now, and made some great deals through my contacts there. However, I knew I was only using the LinkedIn system in its most basic functions. Until I got my hands on this video course which showed me step-by-step how to improve my business. It showed me how to tweak my profile and raise my trust level with other LinkedIn users. Within days after applying the simple steps, I landed a $3.000 deal. Which clearly came through my new LinkedIn knowledge."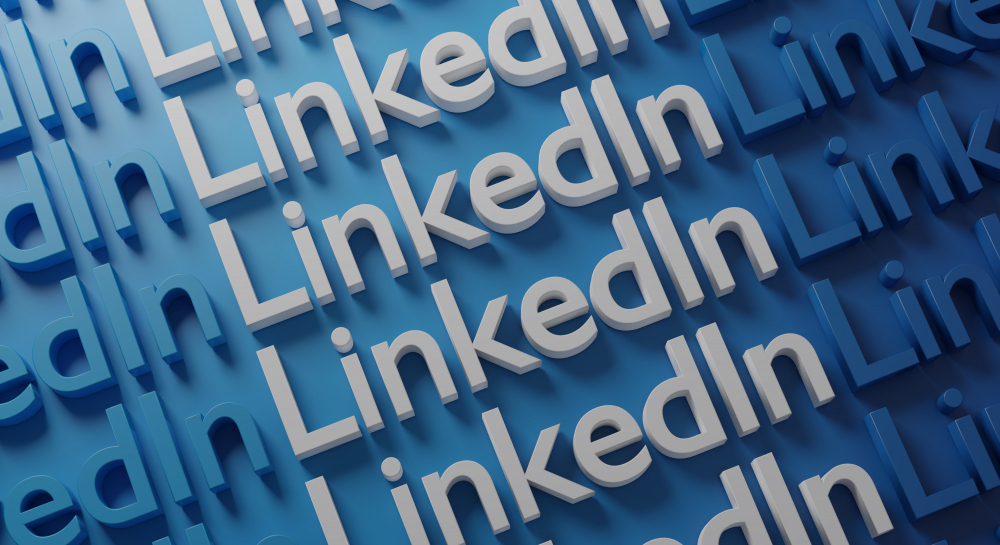 Linkedin Tactics
LinkedIn has become one of the world's most advanced Social Networks. Having an account is not enough. Working with LinkedIn can bring new suppliers, new clients, and new business partners. But you have to be willing to learn how to sow the seeds for success. LinkedIn is full of strategies and tactics if you know how to apply them.
Having an account is not enough; you need to know the inner workings of Linked Social Network to understand how you can succeed using it.
How To Use LinkedIn To Your Advantage
Harnessing LinkedIn to your advantage requires a strategic approach. First, craft a compelling profile highlighting your skills and accomplishments. Build a robust network by connecting with relevant professionals and engaging with their content. Share valuable content regularly, showcasing your expertise. Join industry groups and participate in discussions to expand your reach. Use the platform to research companies, job opportunities, and industry trends. Lastly, leverage LinkedIn for networking, job hunting, lead generation, or business growth. By utilizing these tactics, you can maximize the benefits of LinkedIn for your personal and professional advancement.
Every Business Owner Should Be On LinkedIn
Every business owner should be on LinkedIn for several compelling reasons:
Networking Opportunities: LinkedIn is a hub for professionals, offering a vast network of potential connections, collaborators, and clients. Engaging with this platform can lead to valuable partnerships and opportunities for growth.
Building Credibility: A well-crafted LinkedIn profile can establish your expertise and credibility within your industry. This can attract potential customers, investors, and partners who are looking for trusted leaders.
Lead Generation: LinkedIn provides powerful tools for lead generation. You can target specific demographics, industries, or job titles to connect with your ideal audience and generate leads for your business.
Recruitment: If your business is growing, LinkedIn is a valuable resource for recruiting top talent. You can post job openings, research potential candidates, and build a strong team.
Content Sharing: LinkedIn allows you to share industry insights, articles, and updates about your business. This content can help you stay engaged with your network and showcase your knowledge.
Market Research: By following industry trends and competitors on LinkedIn, you can gather valuable insights to make informed business decisions.
Brand Awareness: Being active on LinkedIn can increase brand visibility. Sharing your company's story and values can help you connect with an audience that resonates with your brand.
Customer Engagement: Engaging with your target audience on LinkedIn can foster stronger customer relationships. It allows for direct interaction, addressing queries, and providing solutions.
Professional Development: LinkedIn offers numerous resources, including courses and articles, to help business owners stay updated on industry trends and develop their skills.
LinkedIn is a versatile platform that can benefit every business owner by expanding their network, enhancing their credibility, generating leads, and facilitating professional growth. It's a valuable tool for both personal and business development.